Master thesis
8 months, funded by Erasmus+ program
Supervisors: Pr. Matteo Campioli and Dr. Jozica Gricar
Centre of Excellence Plants and Ecosystems (PLECO), Antwerp, Belgium and at the Slovenian foresty institut, Ljubljana, Slovenia
---
My master thesis was part of the ERC project LEAF-FALL.
I studied the inter-individual variability in spring phenology of temperate deciduous trees in relation to tree characteristics and previous year autumn phenology. More details about my thesis are published in two papers: Marchand et al. 2020 and Marchand et al. 2021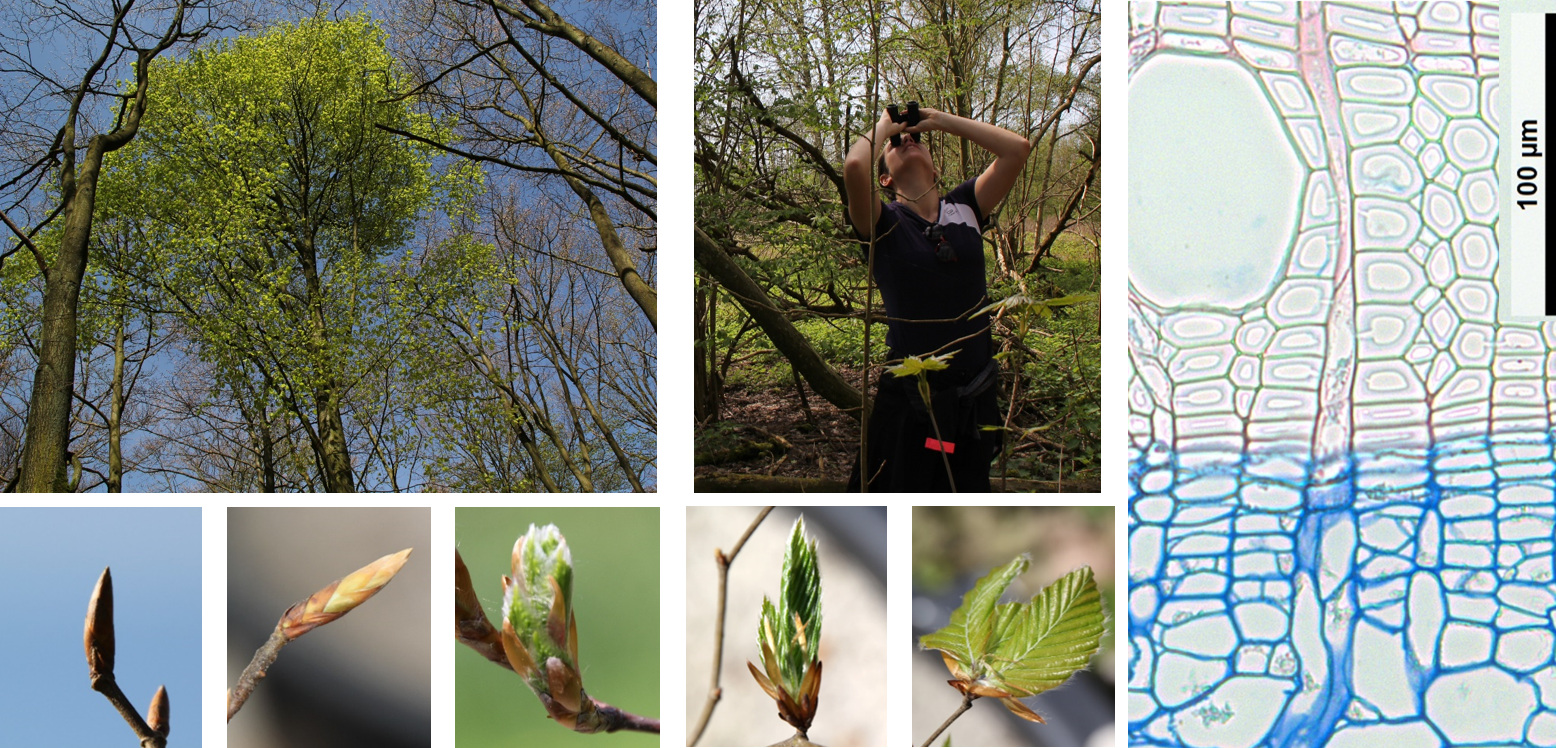 Others Internships
Bachelor (1 month) and first year Master (2 months) internships Laboratoire des ligneux et des grandes cultures, Université d'Orléans, France Supervisor: Dr. Régis Fichot
---
I studied the dynamics of carbon storage in poplars with drought x fertilization interactions.

I participated to a greenhouse experiment in which I took morphological measurments and harvested. In the laboratory I analysed by spectrometry the starch and the soluble carbohydrate storage of the samples.
Copyright © 2021 L. J. Marchand. All rights reserved.